Hi and welcome to our site, we want to offer you the best ointments possible and encourage you to check out our products and services we offer.

Some information about our products can be found bellow.

Thanks for reading and have a pleasant day.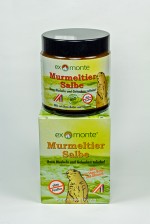 Proven natural drug



For hundreds of years, the oil extracted from the fat of Murmurt is important to man.
The fat containing very little water (10-12%) is rich in D and E. Because of these physical and chemical properties, the masonry fat has a wide range of applications for various types of problems, for example. at congested joints, tense muscles in the neck, shoulders, upper and lower arms and legs, as well as gout, osteoarthritis, rheumatism and disc rupture, arthritis and inflammations. The infused parties soften and revitalize and the blood circulation of the skin increases, which in turn stimulates the natural reconstruction. You notice the beneficial effect already after a few days.
The hunt for the moth is very strictly regulated!





note, our ointments and products should be seen as a compliment to medical treatment, always consult your doctor first.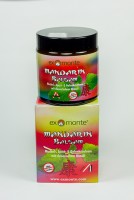 Muscle sports and joints



Made of high quality essential oils from nature or controlled. It is especially suitable for sports massage in over effort, as it is used primarily for muscle softening. The blood circulation of the skin is stimulated and well-being increases.

Also available in practical spray. Easy to apply yourself. Just a few showers in a hurry, you feel better at once.